It's hard living for 8 months in a city where the shopping centres are lacklustre and the downtown scene is dull. I love the university I go to, but the city itself lacks vibrancy. Now that I'm back in my much-loved big city with a small town feel, I'm shopping it up every weekend.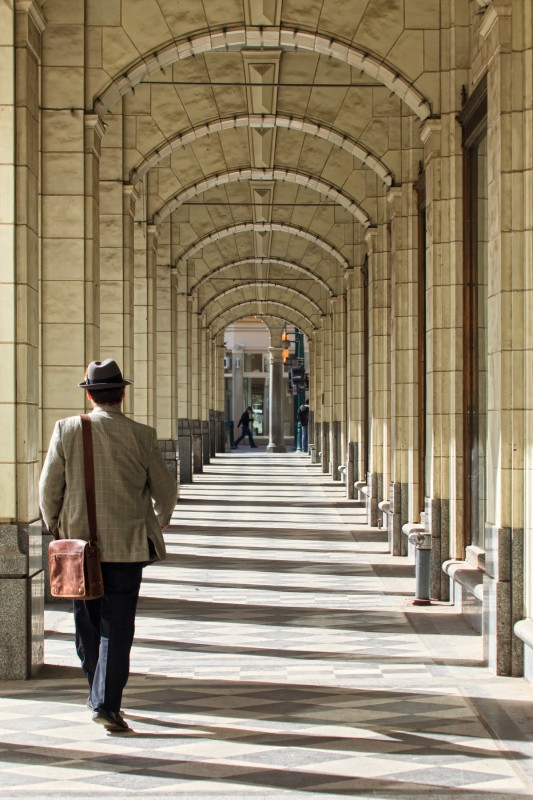 I finally had the chance to check out the Topshop collection at The Bay this weekend (On a side note, The Bay has really been upgraded. The old style heaters overlooking a historic stone building, and the artsy cement floor in the Free People section complemented the clothing beautifully). As I rode up the escalator to the women's floor, I could've sworn at that moment the escalator had taken me to fashion heaven. Glorious Topshop pastels, florals and sequins beckoned me towards them, daring me to try them on. Truly, a little taste of London never hurts.
Topshop has amazing pieces this season, and one of those pieces came with an amazing price tag. On my fashion high, I decided to try on a silver, fully sequined bodycon dress for $106. Yes, that's $106 original price.
Not only was the price for this dress phenomenal, it looked so lovely. A dress like this can veer on tacky, but the splattering of iridescent colour amongst the sea of silver added a heightened sense of opulence, along with the smart absence of cutouts in this simple sheath silhouette. I also must applaud Topshop for their sizing, because for once, I found a dress that fit me perfectly. It stopped nicely mid-thigh, and hugged my (barely there) curves so well, it made a petite, androgynous figured girl like me think twice about my horrible lack of exercise. Alas, I'm still too stingy and poor to spend the money on a dress I probably won't have an occasion for, but for those of you who are interested, this dress also comes in a startling cobalt blue:
I hear a lot of people complaining about the discomfort of sequin dresses, although for $106, I'd bear a little discomfort (not that I felt any wearing this dress). Your man might get a little sequin rash as he tries to embrace you, but at least you'll look and shine like a million stars.
Image Source: The Bay, Silver dress, Blue dress