I have a friend who is a massive makeup guru, and an avid supporter of DIY fashion. She's always coming up with great ways to transform an inexpensive item from drab to fab, and tries convincing me to do the same. As much as I admire her creativity and wholeheartedly wish I could DIY my own clothing, I'm a weakling who doesn't have the gumption to alter a single square millimeter of her precious threads.
Hello, my name is Angelica and I have an emotional attachment to my clothes.
Get me therapy, stat. I'm not even kidding when I say the most effective form of torture for me would be having someone grasp my silk Dries van Noten button-up in one hand and wield a pair of glinting scissors in the other. Top secret information? Fine, take it! Just. Don't. Touch. My. Shirt.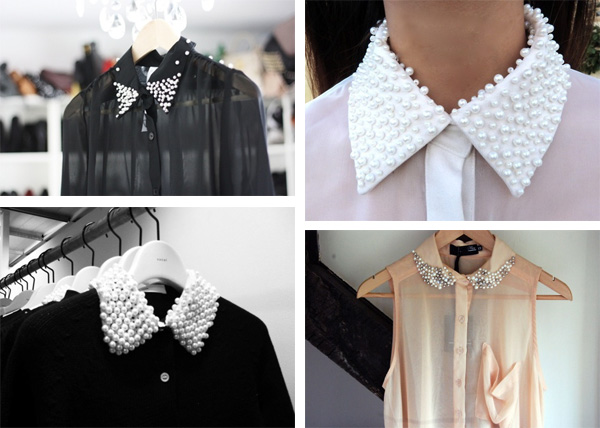 How could I even bear to DIY my clothing? I can't even bear the regular, everyday wear and tear of my clothing. You can probably imagine the stabbing pain in my heart I experience whenever I accidentally scuff the toe of my shoe on those devastating, rough pavement staircases (why...why?!...if only I had lifted my foot a bit higher...). Or how my heart drops to the pit of my stomach when a stray dollop of sauce flies onto the sleeve of my cardigan. Or how my hand automatically flies to rub my down jacket (as if that would help) when I lose balance and scrape the delicate fabric along a stone wall.
I love borrowing my friends' clothing because it allows me the opportunity to become another character for a day. But what I sheepishly hate to admit is that I'm not as Kumbaya about sharing my own clothing (I'm awful, I know; don't hold it against me). The thought of my vintage cross-body mini-bag being worn on the shoulders of someone else, taking it to who-knows-where, having it bump against who-knows-what, causes a haunting, black horror to envelope me like a heavy blanket. It's like the empty feeling of a lost limb.
If you didn't think I needed help earlier, you probably do now. But in all seriousness, fashion is a part of who we are. It can act as both an extension of your identity, and a mask that makes you who you aspire to be. Either way, we all depend on fashion to some extent, so who's to judge me for my overwhelming love of something that is so integral to who I am?
Image Source: Fashion Diva Design, Rachel Simpson, Tattoo Shortlist