I am currently reading a book, titled 'Women in Clothes', filled with short stories, interviews, and blurbs exploring the relationship between women and their clothing. This book aims to fill a perceived gap left by fashion magazines:
"A problem I've always had with fashion magazines is that women are encouraged to copy other women ... The most compelling women are the ones who are distinctive, who are most like themselves and least like other women ... It's almost as if fashion magazines don't understand what a woman wants. I think she wants to be unique among other women, a creature unlike any other."
-- Sheila Heti in 'Women in Clothes'
Instead of instructing women on what to wear, how to wear it, and when to wear it, this book recognizes that style is very personal. Style is not about following the supposed all-knowing commands of the fashion elite, but the unique ways in which one makes a particular combination of clothing their own. Style is more about how one feels and acts than is it about what one wears. As a result, style is very difficult to transfer or copy because its essence is drawn from within.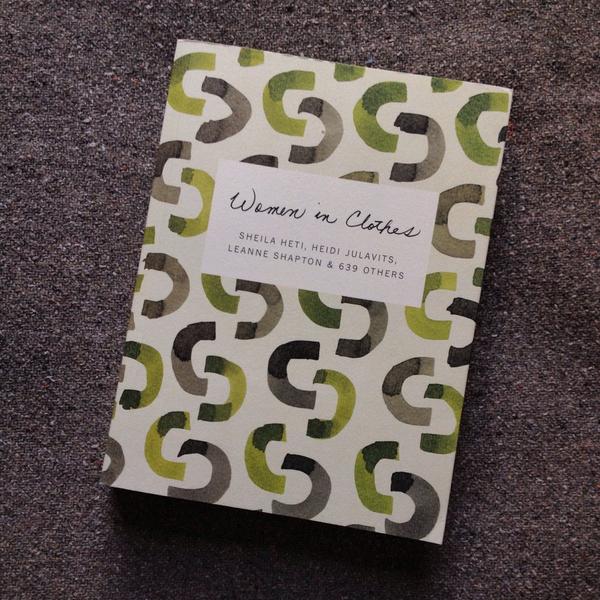 One of my favourite concepts from the book is that the most stylish women are not always the most well-dressed. Rather, a woman is stylish because she has an acute awareness of the clothing she has on. It might be kooky and strange - wearing a sweater inside out to show the seams, or tying the sleeves of a jacket diagonally across the torso instead of around the waist - but that type of individuality demonstrates a keen consciousness about the clothing's presence on the body. Upon telling my dear friend about this book, he came back with the idea fashion is not bound by anything other than the rules we set for ourselves. Style is an identity. It may be a mixture of cultural influences and personal preference, but its inherent appeal is ultimately idiosyncratic. And that, I think, is exactly what this book is trying to say.
As I spoke more with my friend, he asked a question I couldn't believe I had not answered on this blog yet:
What is fashion?
I have never formally articulated this, but fashion is not simply about the glitz and glamour, the runway shows and photoshoots, the gorgeous models and expensive clothes... These are certainly things encompassed within the realm of the industry, but getting to the deeper meaning of fashion requires thinking more intangibly.
To me, fashion is two things:
self-expression
and
fantasy
.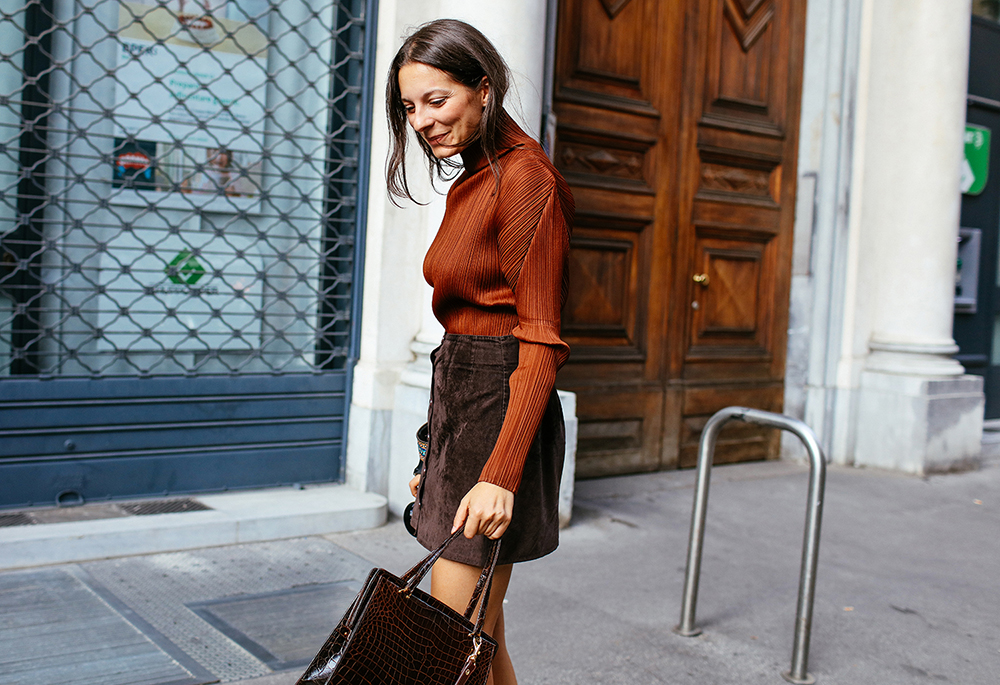 Self-expression:
Fashion is more than just the clothing we put on our bodies. It is a way of communicating who we are to the world. In aggregate, fashion can instigate movements and embody cultural zeitgeist. As individuals, fashion is a mechanism to express our inner selves. No matter how little someone claims to care about fashion, everyone sends a message with what they choose to wear. Someone who puts minimal thought into an outfit sends just as bountiful a message as someone who invests significant effort. And as much as the industry makes it seem like there is right and wrong in dressing, truly good fashion comes from having the confidence to shatter the rules.
Fantasy:
An interesting thing about fashion is, in addition to being a form of self-expression, it's also a way for us to become someone we're not. Fashion gives us the opportunity to explore other identities - to almost play pretend. I might walk with a heavier step and more attitude in an all-black outfit with edgy ankle boots, and glide with poise and grace in an elegant knee-length dress with ballet flats. Fashion provides me with the tools to briefly inhabit different personas and change the way I present myself. As I've mentioned before, fashion is a form of art to me. The industry is rich with creativity because it's a platform to live out our wildest dreams and fantasies - a world where we can wear things which might be impractical or "unwearable", but which are oh so very beautiful and stunning.
With regards to whether there is a distinction between 'style' and 'fashion', it depends on who you ask.
"Fashion fades, style is eternal,"
Yves Saint Laurent once said. But I think if you really get to the heart of things, both are heavily rooted in confidence and self-expression. Fashion feeds into style, and style feeds into fashion. With no beginning nor end, the swirling duo whip up a glimmering cloud of beauty, fantasy and individuality.
Image Source: WorkShopCoop, Indian Roots, Street Peeper, emaze