In case you didn't know, there was a big news story in fashion last month. On January 12, John Galliano made a triumphant return to fashion.
I remember when he was disgraced from Christian Dior back in 2011 for anti-Semitic remarks. In fact, I wrote a
response
to his firing on the same day I learned of the news - which was, in hindsight, not the best idea. You may be able to tell in the post my immediate opinion was clouded by emotion and was, as a result, irrational. After my shock and anger settled (and thanks to all the wonderful comments that gave me a reality check), I realized I was too rash in admonishing Dior for letting Galliano go. I was looking at things from a fashion perspective, which was quite foolish considering there was a much larger social issue at hand. "If Dior is firm on their position to keep Galliano out, then I worry for the future of the house,"...really, 2011-self?
Of course
Galliano had to be let go from Dior; no other decision would have been appropriate. And in no way would such a historic, storied house like Dior crumble because of the absence of one man, albeit an ingeniously creative one.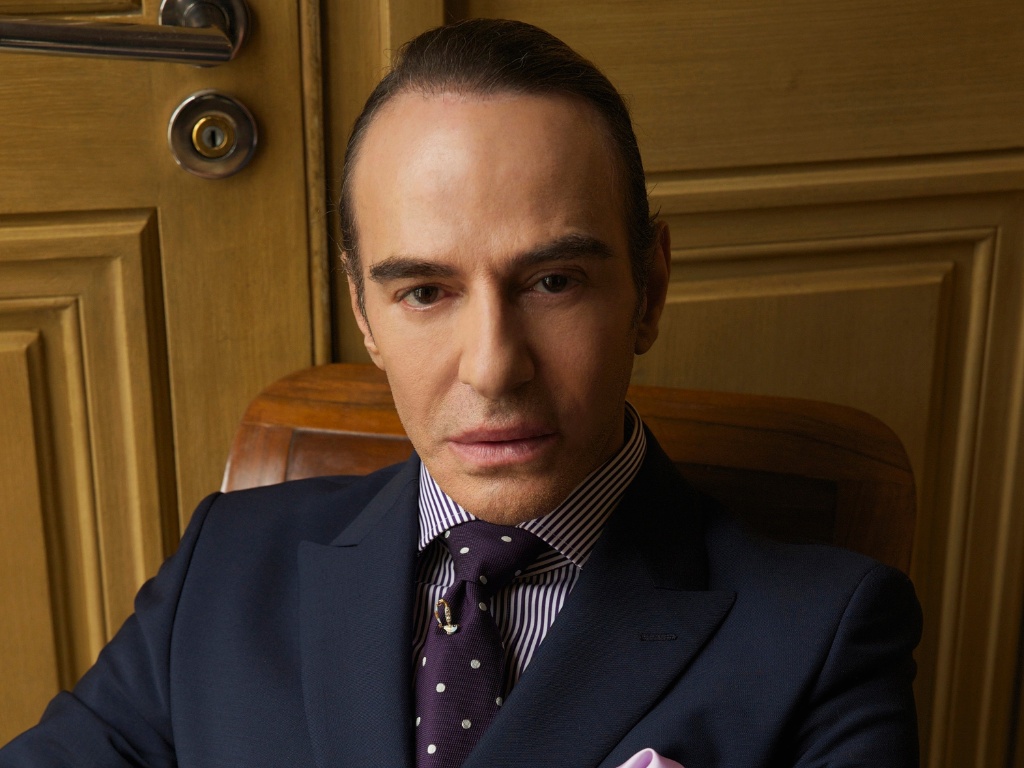 But here we are, three years later. I've admitted my mistakes, and so has Galliano. What now? After a stint behind-the-scenes at Oscar de la Renta, Galliano made the stunning announcement he would be taking the post of Creative Director at Maison Martin Margiela. What made this so much more shocking than any other new-Creative-Director announcement was that it was for Margiela. Since 2009, Margiela has remained a secretive entity. Its design team is nameless and faceless. Anonymity is Margiela's brand, and anonymity is what makes the design house so unique. Now, all of a sudden, the mystique was to be broken. Galliano's announcement was a very bittersweet moment. On one hand, I was ecstatic Galliano's talent would once again be gifted to us, but disappointed Margiela would cease to remain distinctively abstract and elusive. I cherished the idea of a such a private organization existing in our modern world of celebrity and publicity.
Nonetheless, when Galliano's first collection for the label came out, I practically had to distance myself from it in order to fully appreciate it. I needed time to process the gravity of the moment. Luckily, the patience was well worth it.
This is a beautiful collection both in itself and in the milestone it represents for Galliano. There was magnificently intricate play on volume, deconstruction, texture and 3D depth, along with a penchant for the grotesque that is characteristic of the
maison
. My friend quite cleverly described the collection as an interplay between work-in-progress and finished product. The main collection consisted of tan, black, and red creations, but the final procession was a bleached, white-washed version of the previously shown garments. Which set is the final product? That's up to you to decide.
Yet what was most beautiful was how the signature Galliano extravagance found its way into the mix. Having been deprived of his romanticism for so long, this collection was among the most satisfying of experiences. I was also pleasantly surprised to see his ability to exercise a level of restraint; some of the final dresses were so sleek and seamless the models' bodies became blood-red columns.
Lastly, can we all just please savour the moment when Galliano steps out - incredibly sleek and debonair in a white lab coat, tie and slick hair - for a modest bow? This used to be the man who would make the final bow a show in itself. Margiela is truly a new chapter for Galliano, and this collection will forever mark the return of one of fashion's greatest talents. With a big sigh of relief and barely contained excitement, the words on everyone's lips were, "He's back!"
Image Source: ChicVersion