Uncharacteristically, I've been avoiding the mall lately. I'm afraid of window shopping. Because I know that if I wander through the racks, there's a chance I'll come across an item that catches my fancy. And if it does, I might start obsessively waiting for it to go on sale.
Why is that a problem?
Well, I've realized I have. Way. Too. Many. Clothes. When it gets to the point you open your closet and continuously find "new" clothes you totally forgot/never knew you had, you might just have too much. It's like some reverse bandit is sneaking into my room at night and giving me new clothes. I literally have zero recollection of certain items being under my ownership. Not only that, sometimes I can spend 15 minutes just deciding what pair of socks to wear because somehow I have 7 different pairs of white socks in my drawer. Or an entire box of nylons. Or three boxes of jewellery. Or clothing stored throughout the house and in the basement. I could literally open a thrift store at this rate. In fact, I've been selling away my clothes, and yet it barely makes a dent.
So point is, I can't buy anymore. I don't need anymore. Aside from a couple wardrobe staples here and there I could update, it would be silly of me to buy more.
But yesterday I broke the fast by walking into an ALDO store. Luckily, I didn't walk out with an item on my wishlist. All I walked out with were a couple quips about their latest collection.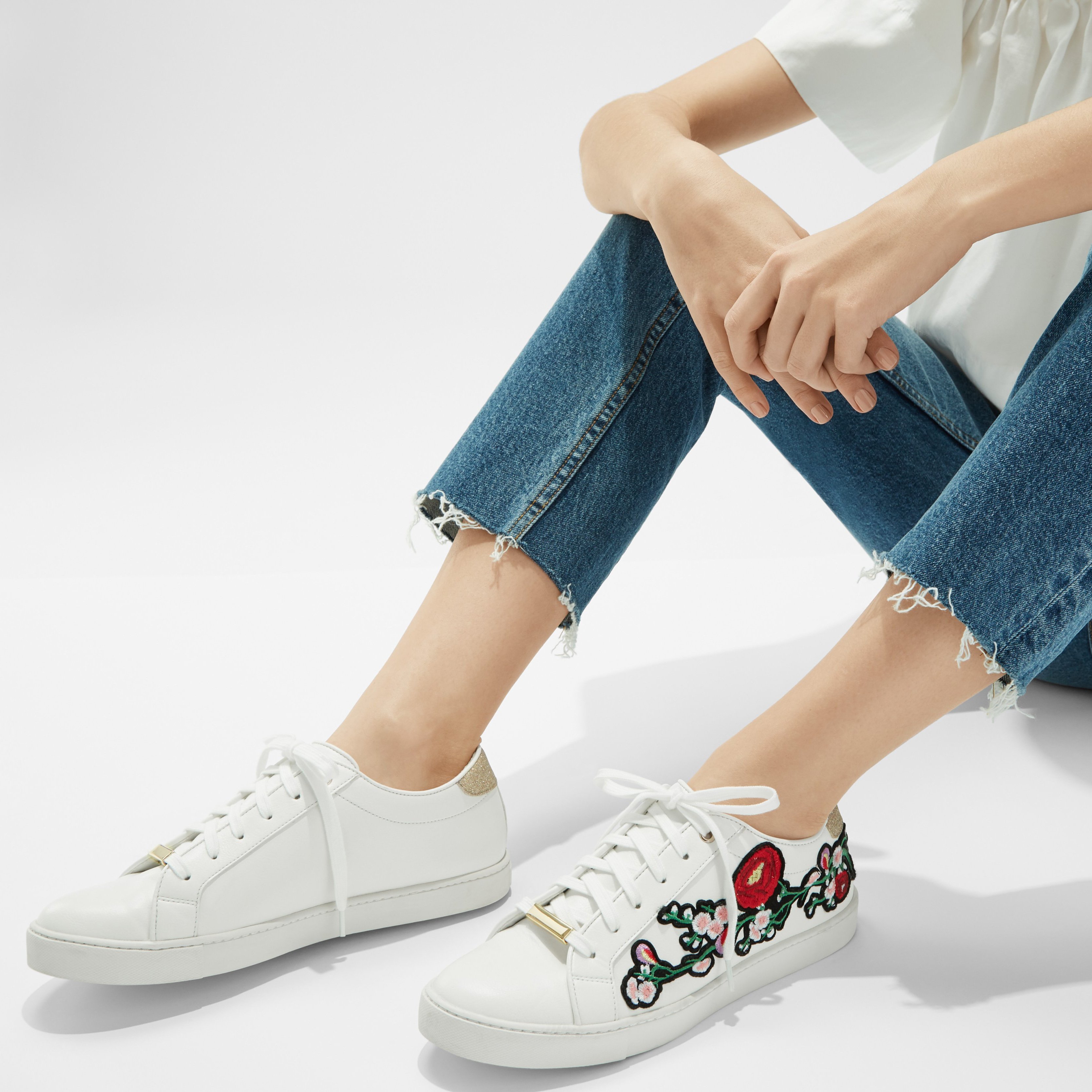 ALDO is actually my favourite shoe store. I think it's good at producing shoes that are trendy, affordable, and can have decent quality - though let me expand on that last point. The majority of the time, ALDO shoes fall short in quality. However, they do always have a selection of shoes that I think step it up. While most are faux leather, it is possible to find a few made from genuine leather, and there are always a handful with better construction. You have to look for them, but they're there.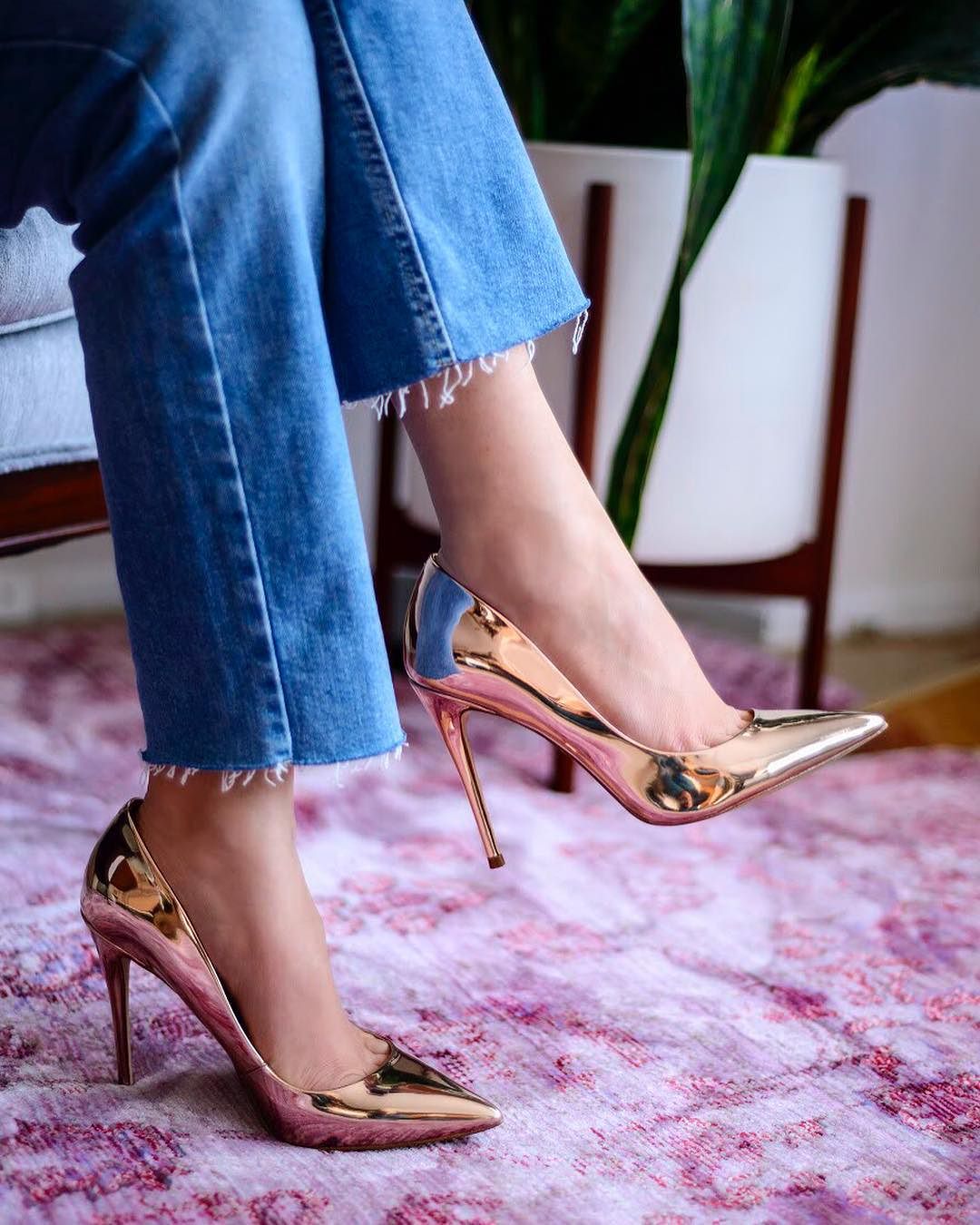 Yesterday, I found myself more conflicted than usual about ALDO. They have really interesting designs lately. If we look past the blatant Gucci imitation items (Floral embroidered sneakers? Horsebit hardware? C'mon.), or the Fenty x Puma copies (though honestly, who isn't copying those nowadays), there are some cool concepts. Heels and sneakers became canvases for metallic rainbow finishes, sparkly embellishment, shiny gold hardware, encrusted pearls, flecks of glitter, and soft fur. It was just plain FUN. I was honestly impressed with the attention to detail this season.
The only thing was...it all looked tacky. Not because of the design itself, but because the quality was not up to snuff. The fake leather had an unsettling sheen, the metallic was dull and probably easily scratched, and the pearls looked a bit pasted on. I find outré, trendy detailing like this does require some level of craftsmanship to make it look stylish. Otherwise, it can look like an item from the kiddie dress-up aisle (sorry).
I appreciate the design effort, ALDO, and to give you credit, I'm sure there are a couple good pieces in there. But, regardless of whether I'm abstaining from the mall or not, would I purchase any of it? Unfortunately no.
Image source: Aldo, Pinterest