I have felt oddly obligated (in a unique way only those involved in fashion, writing and business can feel) to publish a post with insightful and analytical commentary about the impact of COVID-19 on the fashion industry. But then again, there are a plethora of articles written by individuals far more qualified than I available for your perusal on the Internet. I'll leave the serious business inquiry to those among the likes of BoF, BNN and HBR, and stick with my schtick—which is the view of things through the eyes of an average fashion lover. We may not all be businesspeople or creative directors, but we are all consumers. And at the end of the day, it is the experience of the consumer that matters. So here are my observations:


Masks as Fashion: Functionality's Makeover
At first, they were rare. They flew off the shelves along with toilet paper, and for a brief period, we were using anything we could find around the house—scarves, pot lids, menstrual pads—as makeshift alternatives. Now, they're in oversupply. You can scarcely find a retailer who doesn't sell them, and mostly everyone has a proper version of it in any colour, pattern and design their heart desires. I am, of course, talking about masks.
Although already a commonplace accessory in countries like Japan, South Korea and China, North American culture has been uncomfortable with the notion of hiding one's face day-to-day. Yet when push came to shove, we all adopted the practice. And when something functional becomes necessary, we have a tendency to try and make it look good (see: stylish scrubs and designer PPE for airline cabin crews). The introduction of face masks has opened a whole new realm of fashion. In the same way we analyze what clothing is most flattering on certain body types, I found myself fascinated by what makes face masks suitable for our own face shapes (fit and cutting), what designs look best both up close and from a distance (white masks with floral patterns look a bit like diapers, don't you think?) and the innovative ways we can make masks fun (luxe lanyards and mask jewellery). Will masks stick around after COVID-19 passes? Probably not. But I hope they remain as an option for those who wish to complement their outfits with a new accessory.


Digital Drudgery: A Reminder of Why We Gather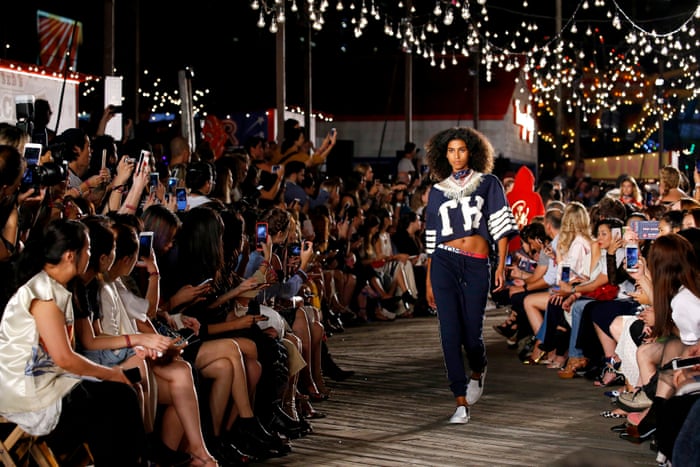 The start of COVID-19 led to a flurry of speculation about what the future of fashion would look like. The industry started questioning why everyone wastes resources by travelling so much to attend runway shows, meetings or events when we've now proven all of that can be done virtually. From live-streamed performances, to digital audiences, to miniature couture and marionette shows, designers tried their best to convey the magic of fashion—which is so sensorial and physical—through a screen. For a moment, it seemed the interweb advocates were winning. And yet, according to Business of Fashion, the virtual Fashion Weeks over the summer saw reduced online impressions and up to 55% less social media engagement compared to last year, and it's undeniable people are feeling consumed by wanderlust.
That brings us to the question of why we gather in the first place. Humans are social creatures, and there is no way virtual viewings will satiate us forever. We gather because we can gain a sense of closeness, community and camaraderie with those we share an experience with. Fashion shows will come back. Travel will return. In-person meetings will still be valued. COVID-19 is a turning point, but it would be a mistake to think of it as a turning point away from everything we have found so fundamentally enriching.


Slowing Down Fast Fashion
Even back when I was an eager newbie to fashion, I struggled to keep up with its frantic pace. If there is one thing I would like to see this pandemic bring about in the industry, it is a more thoughtful approach to what and how we produce. As COVID-19 forced us to catch our breath, we realized our never-ending thirst for newness had worn us out. We looked at all the unsold merchandise hanging in retail stores every season—the several million tons of textile waste we produce annually—and asked ourselves, why? Fashion can nourish our souls, but at what point does it become reckless and wasteful to not encourage better forms of production and longer-lasting apparel?
Brands can push out up to eight collections a year; in addition to two seasonal ready-to-wear collections across womenswear and menswear, the traditional industry calendar also includes pre-fall, resort and seasonal haute couture. Are pre-season collections really that different from seasonal collections? Does menswear and womenswear really need to be distinguished? New for the sake of new is not creativity. Some designers have already made adjustments to present collections in the season they're actually designed for (instead of 6 months before), and Gucci is cutting its five shows a year down to two. As we emerge post-COVID-19, I would be happy to see the industry adopt a slower and more sustainable pace.


The Brick & Mortar Website
Online shopping has shown itself to be extremely handy. Established businesses that didn't have a robust e-commerce service in place prior to the pandemic were clearly already falling behind the times. So you may be surprised to learn that despite how unparalleled the accessibility and variety of goods online are, Business of Fashion and McKinsey & Company jointly report that more than 80% of transactions in the fashion industry still happen in brick-and-mortar stores. The industry is actually largely dependent on physical retail—and I believe there is a reason for that.
Fashion is meant to be a 3-D experience. When it comes to clothing, I don't trust any image online until I see the item in real life. Only in person are you able to verify the colour and design, feel the quality of the fabric, see how the cutting hangs and moves on your body, and scrutinize the item from every angle (including inside and/or underneath, which are not often shown online). And, most importantly, you can judge how a piece makes you feel once you have it on. You might have a positive emotional response when you see an image of a piece online, but that response is a weak predictor of whether you will actually feel confident once you put the piece on. For these reasons, online shopping is an injustice to what the fashion experience is truly meant to be.
However, I'm not woebegone over the "good ol' days." I refuse to purchase clothing online (unless I've already tried it on in store), but I am aware of the limited selection available with physical shopping. I think we are facing a great opportunity for businesses to merge digital and physical shopping by establishing both an online presence and a lower-cost physical presence through "try-on" boutiques. Retailers need only maintain all sizes of each item at bare minimum quantities for customers to try on before they make the purchase online at self-service computer terminals in the boutique. I also hope this lower-cost option might encourage online-only brands to set up a physical presence, thus introducing more variety to the retail space and allowing those businesses to expand their customer base. Brick-and-mortar shopping is not dead; it just needs to be reborn.


Don't Sweat It—For Now
With nearly 40% of the Canadian labour force working from home since the pandemic, as per Statistics Canada, the way we dress on a daily basis has changed. There is simply no reason to don our office attire anymore. I've been in my house clothes looking like a schlep for a good 90% of my existence lately. And I'm not alone—loungewear sales are up, with sweatsuits, yoga pants and slippers becoming 2020's most coveted items. Entireworld, a line of wardrobe basics similar to American Apparel or Uniqlo, saw its colourful sweatsuits fly off the shelves, landing the brand its highest grossing months since it was conceived by Scott Sternberg, former founder of Band of Outsiders, in 2018. On the flip side, Le Château recently announced its bankruptcy, citing the dwindling need for party dresses as a contributing factor (I've waited patiently for this brand to be defunct anyway, but that's a rant for another time).
Does this signal changing tides in the way we dress? I doubt it. Fashion is fickle that way. Sooner or later, we will yearn for a chance to dress up again. Why else would The Strawberry Dress, a frothy tulle confection embellished with sequined strawberries designed by Lirika Matoshi, have become a viral sensation despite having practically nowhere to wear it? Dressing in sweats all the time doesn't do wonders for my mental health, and I'm sure others would agree. A global initiative called "End PJ Paralysis" encourages hospital patients to get up, get dressed in their own clothes and move around to aid in quicker recovery and overall patient experience. I'm glad for the acknowledgement that fashion can play a role in emotional health, and post-COVID-19, I expect we will have newfound pleasure in the act of dressing again. One day, we'll be grateful for the freedom to do the things we once took for granted before we realized how precious they were. So don't sweat it—one day, things will return to normal.